Killua Castle has been described as one of the most romantic demesnes in Ireland. This former home of the family of Lawrence of Arabia lay in ruins for over 60 years before being masterfully restored and brought back to life. The castle is surrounded by beautiful undulating landscape, that is now home to rare breeds of moiled cows, Jacob sheep, old Irish Goats and parkland deer, all reared in a sustainable and regenerative manner.
The guided tour of the castle consists of an approximately 50 min. visit to the main rooms of Killua Castle, all located on the ground floor, with an optional visit to the 18th c. kitchen in the cellars. The rooms house a collection of artwork and artefacts from the Medieval and Early Renaissance period. The visit may be customised according to your interests. The visit costs €50 per person and lasts approximately 50 minutes. Please see FAQs below for more information.
How to book an appointment
1 – Select the day on the calendar and how many people will attend the visit.
2 – Select the time from those we have available.
3 – Fill in the personal details of all the attendees on the form.
4 – Write in the comments section if you are interested in knowing something specific during the visit. This will make the experience even more unforgettable.
5 – Accept the terms and conditions and submit the application.
6 – You will receive an email at the address provided with the booking confirmation(*)
(*) Note: Check your junk or spam folder, the confirmation email may be there.
Visit Killua Castle from the comfort of your home or wherever you are. Explore the interior of Killua Castle from your computer or mobile device. For a truly unique immersive experience, use the Oculust Quest VR glasses and type the following link into the browser of your VR device: https://my.matterport.com/show/?m=VvUrwLUnaoG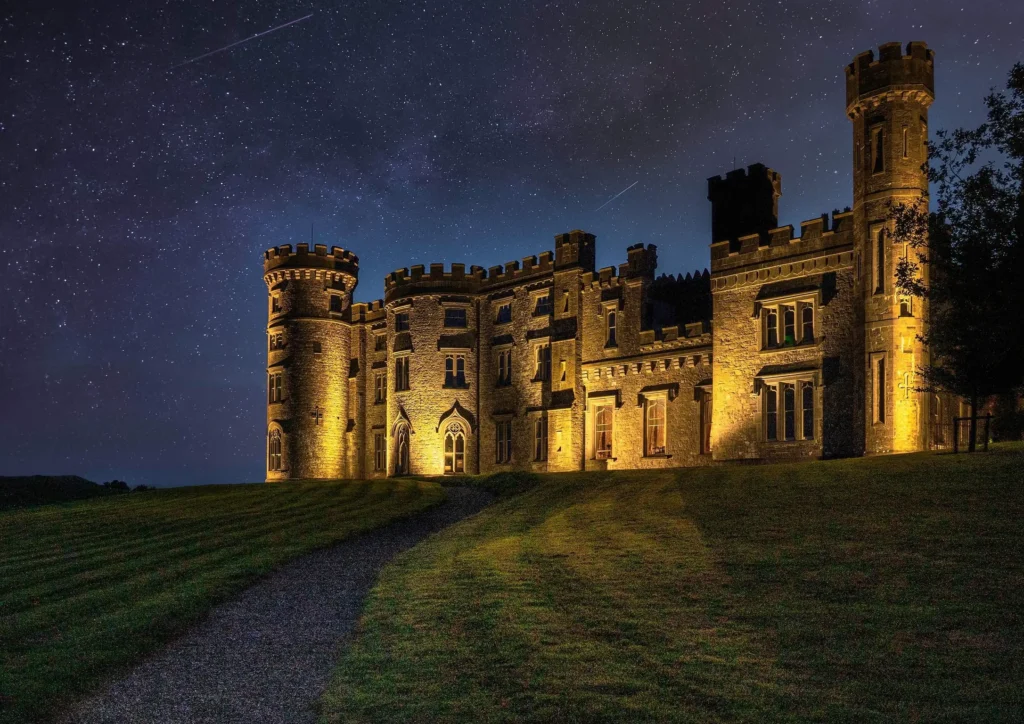 We have tried to clarify all your possible doubts, but if you still have any further questions, please do not hesitate to contact us.